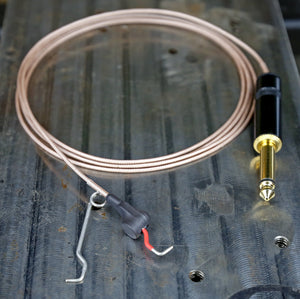 New Lightweight Clip Cord handmade in Spain by Noe Quintillan....the Cloop Cord is the newest version of Noe's super lightweight and compact clip cord. Now with a re-designed spring for better tension with less metal fatigue. Easier to use and will last even longer.

The most compact, lightweight, and versatile clip cord available. Designed and built to be a compact lightweight cord on Kubin machines, but also provide a universal fit on any clip cord setup. Simple and clean. Less is more.

Built in magnet. 5.9 feet long, 1.2 ounce weight with little to no pull.